Join "the master of the modern short game" James Sieckmann at his only open registration golf school of 2017 in the United States, for two full days of personalized instruction!
FULL December 1-3, 2017
Second session added February 10-11, 2018
(Click the image below for more information.)
James has instructed more than 80 PGA & LPGA tour pros.
He is a nine-time PGA Section Teacher Of The Year.
"Tour's hottest short-game guru" - Golf Magazine, July 2013
Video links: Putting Solution
Video links: Short Game Solution
PHASE 5 SYSTEM
DVD Short Game Instructional series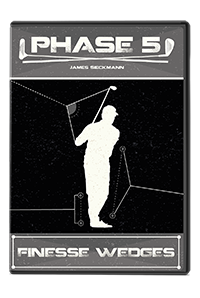 Finesse Wedges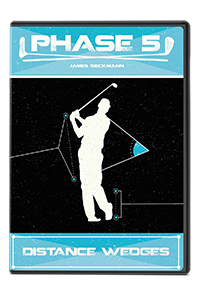 Distance Wedges

Putting

Bunker Play

Championship Thinking
Finesse Wedges
Distance Wedges
Putting
Bunker Play
Championship Thinking
This is an area that's so hard for many amateurs—those delicate little shots within 30 yards of the green. But James makes it easy, with a simple Phase 5 approach and practice plan that'll help make these tiny pitch and chip shots effortless to pull off (and awe inspiring to your foursome). No more blading or chunking—NOW you'll be armed with the tools to succeed to land your ball softly and roll it to the pin. You don't want to miss this one!
If you're thinking, "same as a finesse wedge, but just a bigger swing" you're WAY off! In this DVD, James pulls back the curtain to reveal how the pros seem to play darts with their 120-yards-and-in wedges…and how you too can nail these approaches with ease using his Phase 5 system. You'll get all the proper adjustments, drills, and know-how to make it happen FAST, so you can take your newfound wedge game to the course and start carding more pars and birdies. A must see!
Want to know where most of the money is won on tour? Yep—it's on the greens. And inside this DVD, James will hand you his Phase 5 plan for developing a pro-like putting game. Your flat stick will become your best friend, as you stand next to James on the practice green and apply his proven-to-be-successful improvement strategy to making more putts, including set-up, in-swing fundamentals, reading greens, faults and fixes, and lots more. This DVD alone could wipe those 5 extra strokes away!
Let's face it—this isn't the kind of "beach" we enjoy spending much time on. But if your bunker strategy typically involves a "whack till it comes out" mindset, then this DVD is your answer. Watch closely as James takes you through his Phase 5 formula to a better bunker game, with easy-to-learn tactics that'll have you popping out of even the deepest greenside bunkers to a safe putting distance. Worth the price of the entire set in itself!
Typically ignored by most amateurs, yet it may be the most CRITICAL piece of a successful short game. Truth is, technique alone is not enough to drop your scores. And inside this DVD, James takes you by the hand and shows you the same insider methods he uses to help his PGA tour students improve their skills and increase the strength of their mental game. Soon, you'll have a clearer focus and a sharper, more vivid picture of where your game is (and where you want it to be). Game-changing stuff here—don't miss out!
Simply the Fastest, Easiest Way to Shave 5-10 Strokes Off Your Game... Guaranteed, Or Your Money Back!
Silver
Phase 5 Digital Access Only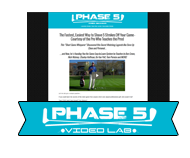 $47
Gold
Phase 5 Physical DVDs Only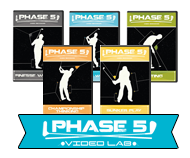 $57
Gold+
Phase 5 DVDs + Digital Access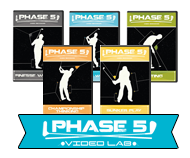 $57
Golf Tip: Leapfrog Your Way to Better Chipping
Corporate Golf Events & Lessons
Schedule Yours Today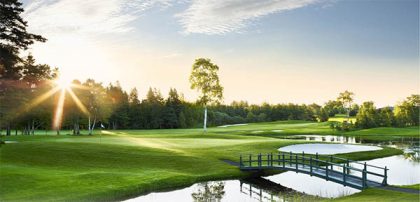 To schedule a lesson, or create your Corporate Golf Event, call James directly at The Golf Academy at Shadow Ridge (402) 333-1100 or complete the form.